Tire Care Plus at Sioux City Ford
---
Nothing ruins your day quicker than finding out that a nail has pierced the sidewall of your newly bought tire and now you're on the hook for a couple hundred of dollars to fix it. You can buy a tire warranty to help with the cost, but often times they only pay for part of the tire (proration) if they pay for it at all. You may also have a deductible per visit too.


We got tired of the typical tire warranties. They weren't good enough for us and definitely not good enough for our customers. So we decided to create our own in-house program to help our customers protect their tire investment. There's no 800 numbers to call, no pictures to e-mail, just bring it in and we'll take care of it!

Tire Care Plus is a road hazard coverage for your tires. It comes 100% free of charge when you buy any four tires from us for your vehicle and also get the recommended alignment. It covers the cost of repairing a tire if it can be safely repaired, or we'll completely replace it if need be. There are no deductibles, no prorations, no funny stuff! Coverage is good for 3 years or down to 3/32" of tread life, which is typically considered the usable life of the tire.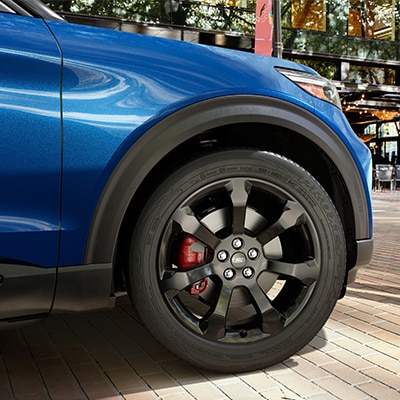 Frequently Asked Questions:
"How much does it cost?"
Nothing at all. It is free of charge when you buy at least 4 tires and get an alignment.
"Oh okay, so the cost is moved into the price of the tires, so I'm actually paying more for my tires then?"
Nope, definitely not! Not only does Tire Care Plus come free of charge, we also guarantee you the best price on the tires too! That guarantee is also good for up to 30 days after your purchased them!
"What is a road hazard anyways?"
A road hazard is something that is in the road, that ideally shouldn't be. A nail, a piece of metal, bolt, staple, etc...
"Is there a limit on how many tires that can be replaced under Tire Care Plus?"
Yes, you can get up to 1 tire replaced completely free of charge for every 1 tire that you buy. If you bought 4 tires, you can get up to 4 tires replaced free of charge if they are damaged due to a road hazard. If the tire can be repaired, we will repair it for free as many times as safely possible without effecting the integrity of the tire.
"Does this coverage also protect my wheels or other components?"
No, Tire Care Plus was designed specifically just for tires. We do have other programs available though that cover more than just tires. If you are interested, please stop by. We'd love to tell you about them.
"Are there any requirements for me to keep my tires covered under this coverage?"
We do require that you routinely rotate your tires. This helps to ensure that your tires last as long as they possibly can. We like to rotate tires at the same time that we change your oil, which is typically every 5 months or 5,000 miles. Did we mention that we also rotate your tires for free?
"Why do you require an alignment for coverage to begin?"
It really just comes down to us helping you protect your tire investment. It's always in your best interest to get an alignment every time you replace your tires whether you noticed a problem with your previous tires or not. It ensures that the tires are rolling true down the road and will ensure that you get the most life out of your tires. This whole program was developed to help protect your tire investment and that all starts with a proper alignment.
"This sounds great! Why do you do this?"
We strive to be different than most of the others in order to provide a great experience for our customers every time. We want happy customers for life, and we believe this is one of the ways in which you do that.
"I'm ready for new tires! Where do I start?"
You can call our Service Department or Quick Lane at (866)-275-0399 or you can click here to start shopping online! Make sure to ask your Service Advisor on how our Low Price Tire Guarantee works as well. We love to save our customers time and money!
Service Hours
Monday   7:00 AM - 6:00 PM
Tuesday   7:00 AM - 6:00 PM
Wednesday     7:00 AM - 6:00 PM
Thursday   7:00 AM - 6:00 PM
Friday    7:00 AM - 6:00 PM
Saturday   7:00 AM - 5:00 PM
Sunday    Closed
Make an Inquiry
* Indicates a required field